"FAVORITE FRAT POEMS"



"IF" by Rudyard Kipling
If you can keep your head when all about you
Are losing theirs and blaming it on you;
If you can trust yourself when all men doubt you,
And make allowance for their doubting too;
If you can wait and not be tired by waiting,
Or being lied about, don't deal in lies,
Or being hated, don't give way to hating,
And yet don't look too good nor talk too wise,


If you can dream--and not make dreams your master;
If you can think-- and not make thoughts your aim
If you can meet with Triumph and Disaster
And treat those two impostors just the same;
If you can bear to hear the truth you've spoken
Twisted by knaves to make a trap for fools,
Or watch the things you gave your life to, broken,
And stoop and build them up with worn-out tools;


If your can make one heap of all your winnings
And risk it on one turn of pitch-and-toss,
And lose, and start again at your beginnings
And never breathe a word about your loss;
If you can force your heart and nerve and sinew
To serve your turn long after they are gone,
An so hold on when there is nothing in you
Except the Will which says to them: "Hold on!"


If you can talk with crowds and keep your virtue
Or walk with kings--nor lose the common touch,
If neither foes nor loving friends can hurt you,
If all men count with you, but none too much;
If you can fill the unforgiving minute
With sixty seconds worth of distance run;
Yours is the Earth and everything that's in it,
And--which is more--you'll be a Man, my Son!!!


"INVICTUS" by William Ernest Henly
Out of the night that covers me,
Black as the Pit from pole to pole,
I thank whatever gods may be
For my conquerable soul.


In the fell clutch of circumstance
I have not winched nor cried aloud
Under the blungeonings of chance
My head is bloody, but unbowed.


Beyond the place of wrath and tears
Looms but the horror of the shade
And yet the menace of the years
Finds, and shall find, me unafraid.


It matters not how straight the gate,
How charged with punishment the scroll,
I am the master of my fate;
I am the captain of my soul.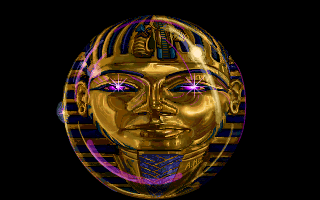 "THE MAN WHO THINKS HE CAN"
If you think you are beaten, you are;
If you think you dare not, you don't.
If you'd like to win, but think you can't
It's almost a cinch you won't.
If you think you'll lose, you've lost,
For out in the world we find
Success beings with a fellow's will;
It's all in the state of mind.


If you think you're outclassed, you are:
You've got to think high to rise.
You've got to be sure of yourself before
You can ever win a prize.
Life's battles don't always go
To the stronger or faster man,
But soon or late the man who wins
Is the man who thinks he can.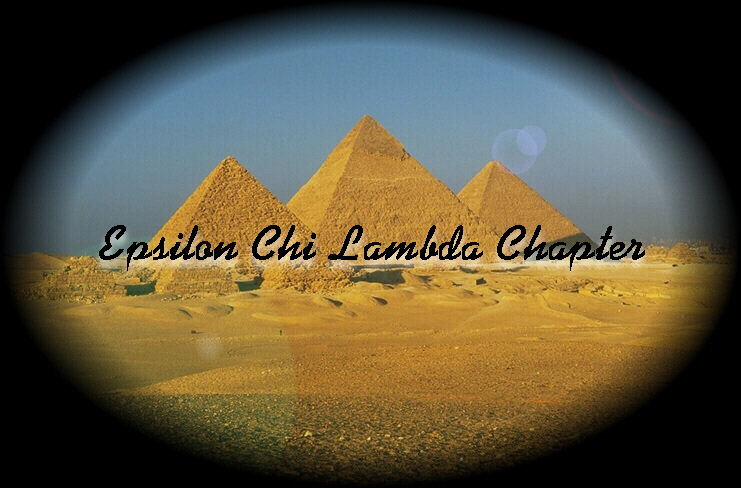 "HOUSE OF ALPHA"
GOODWILL IS THE MONARCH OF THIS HOUSE, MEN
UNACQUAINTED, ENTER, SHAKE HANDS, EXCHANGE
GREETINGS AND DEPART FRIENDS. CORDIALITY EXIST
AMONG ALL WHO ABIDE WITHIN. I AM THE EMINENT
EXPRESSION OF FRIENDSHIP. CHARACTER AND
TEMPERAMENT CHANGE UNDER MY DOMINANT POWER.
LIVES ONCE TOUCHED BY ME BECOME TUNED AND ARE
THEREAFTER AMIABLE, KINDLY, FRATERNAL.

I INSPIRE THE MUSICIAN TO PLAY NOBLE SENTIMENTS AND
ASSIST THE CHEMIST TO CONVERT UNGENEROUS
PERSONALITIES INTO INDIVIDUALS OF GREAT WORTH. I
DESTROY IGNOBLE IMPULSES. I CONSTANTLY INVOKE
PRINCIPLES WHICH MAKE FOR COMMON BROTHERHOOD
AND THE ECHO RESOUNDS IN ALL COMMUNITIES AND
PRINCELY MEN ARE THEREBY RECOGNIZED. EDUCATION,
HEALTH, MUSIC, ENCOURAGEMENT, SYMPATHY, LAUGHTER,
ALL THESE ARE SPECIES OF INTEREST GIVEN OF SELF
INVESTED CAPITAL.

TIRED MOMENTS FIND ME A DELIGHTFUL TREAT, HOURS OF
SORROW, A SHRINE OF UNDERSTANDING, AT ALL TIMES I AM
FAITHFUL TO THE CREED OF COMPANIONSHIP, TO A FEW, I
AM THE CASTLE OF DREAMS, AMBITIOUS, SUCCESSFUL,
HOPEFUL DREAMS. TO MANY, I AM THE POETIC PLACE
WHERE HUMAN FEELING IS RHYMED TO CELESTIAL
MOTIVES; TO THE GREAT MAJORITY, I AM THE TREASURY OF
GOOD FELLOWSHIP.

IN FACT, I AM THE COLLEGE OF FRIENDSHIP; THE
UNIVERSITY OF BROTHERLY LOVE; THE SCHOOL FOR THE
BETTER MAKING OF MEN.

I AM ALPHA PHI ALPHA!!!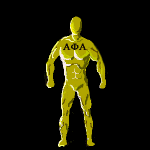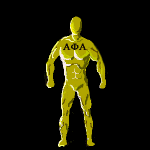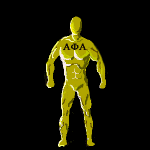 Return back to HOMEPAGE!
This Page Developed by Donray!!!

Copyrightę 1998 Epsilon Chi Lambda